The IOSManager is support Multi-language business system. English, Simplified / Tradchin Chinese, Japanese, Korean, Thai base in windows.
Has completed the language dictionary includesTradchin Chinese, Simplified Chinese, English, Japanese, Korea (Screen view and report paper print)
When you running the IOSManager.exe program, That can Automatically detects windows language then do transformation for language dictionary,If has not found in the multi-language dictionary (Default transformation to English version),Note: In the IOSManager system you can direct change the local language to English version
Change to [English Language] Mode.

Change to [Simplified Chinese Language] Mode.

Change to [Tradchin Chinese Language] Mode.

Change to [Japanese Language] Mode.

Change to [Korea Language] Mode.

Change to [Thai Language] Mode.
You may use the following way to change your OS system language (WinXP example)
Using [Regional and Language Options] in Control Panel, you can install multiple languages on your computer.
The East Asian languages include Chinese, Japanese, and Korean.The files for most other languages are installed on your computer automatically by Windows.
Open Regional and Language Options in Control Panel.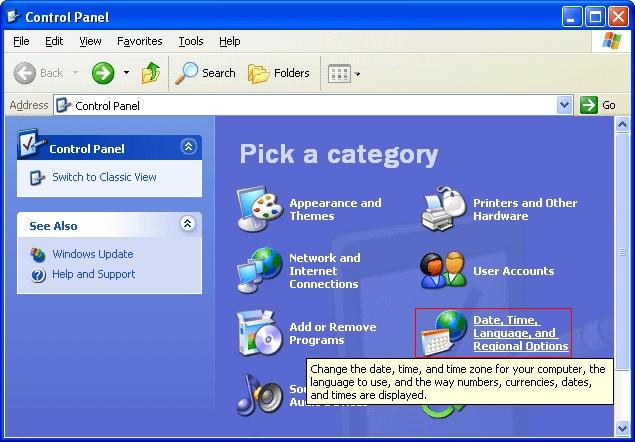 ¡@
On the Languages tab, under Supplemental language support,select the Install files for East Asian languages check box.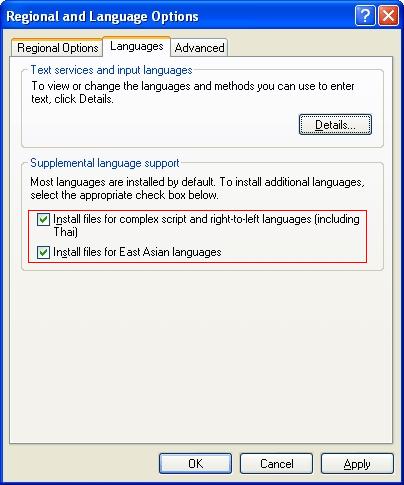 ¡@
With Regional and Language Options in Control Panel,you can change the format Windows uses to display dates, times,currency amounts, large numbers, and numbers with decimal fractions.
Following is the [Taiwan] example configuration.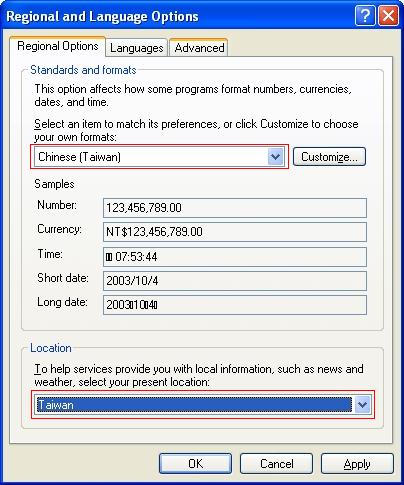 On the Advanced tab, under Language for non-Unicode programs,click the language version of non-Unicode programs that will be used.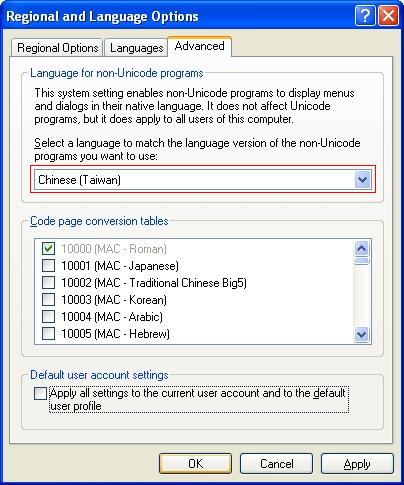 Click OK or Apply.
You will prompted to insert the Windows CD-ROM or point to a network location where the files are located. After the files are installed, you must restart your computer.
Restart done. The IOSManager running you changed system language (auto switch language)
¡@
AppLocale Utility ... more information
Need to run legacy (code-page based) applications on your Windows XP or Server 2003,but don't want to change the system locale? Here's a new utility that saves you a reboot: introducing the Microsoft AppLocale utility!
PS: Experimental result - Suggested only uses in the switch report language form printing
¡@
<BACK>
¡@